Alterations & Custom Creations:
Got a special occasion coming up that requires a specific design of earrings? Or perhaps you would like to repurpose those antique Pearl earrings Grand-mother gave to you?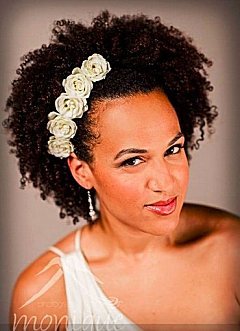 I have altered earrings that my customers already own; have designed pieces to mimic items that customers have seen in magazines and catalogs; have made earrings in Titanium or Niobium to match necklaces made from other metals; and have even created pieces that customers have designed in theory themselves. Please feel free to email me if I can provide a Custom Creation for you. There is no extra charge for custom creations!

Here are just a few samples of my custom work: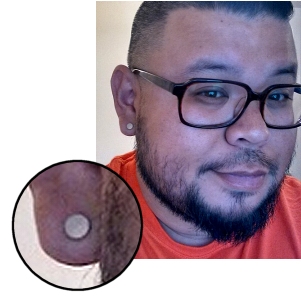 I can't forget about my Fellas! My Buddy here has thicker earlobes and also requires Non-allergenic earrings (both of which I provide for). He came to me specifically requesting "Flat" Black Onyx Cabochon earrings and "Flat" Pad Titanium earrings. I made him a pair of each on my extra long posts to fit. He loves the look and the fit, and I think it looks great on him too! Don't you agree?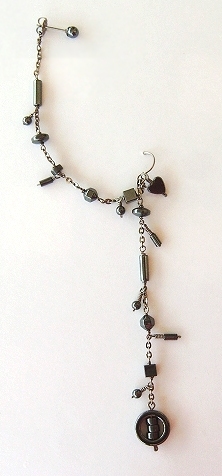 Bajoran Earring made from Genuine Hematite on all Titanium mettalic elements. This earring can be made with an ear cuff instead of a post earring for the side attachment. And a shorter matching earring goes on the other ear. This design can be made for you from any gemstone beads you could desire. Email me if you desire custom Bajoran Earrings made just for you.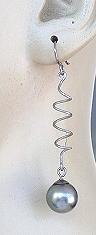 Gorgeous Tahitian Pearl Earrings made for a very special Wife's Birthday present.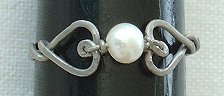 Promise Ring custom created to order. This ring will not be duplicated in order to reserve the one of a kind special order for this customer. Sorry! :)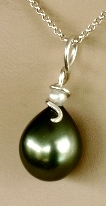 Large South Sea Shell Pearl and genuine Freshwater Cultured Pearl on handwrapped wire sculpted setting of Sterling Silver.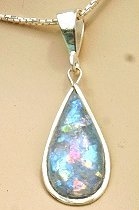 Opals of every kind (genuine, lab grown, and even simulated) have sky rocketed in price. So I made my own with Polymer Clay, Irridescent Paper Flakes, and Resin! Here is a "Fauxpal" wrapped in Sterling that I made for my Sister. Email me for directions if you would like to learn how to make these.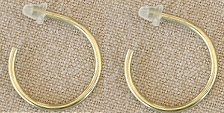 14 Gauge anodized "antique gold" Niobium hoops, for one of my Celebrity Customer, Pamelyn Ferdin. Permission for reference to Pamelyn has been given to me, and all rights are reserved. You can visit Pamelyn's website HERE to learn more about this very unique person and her work as an actress and animal rights mediator. Click HERE to see Pamelyn wearing my creations.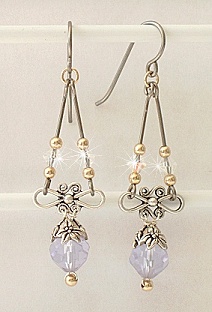 Mother of the Groom Earrings to match her dress.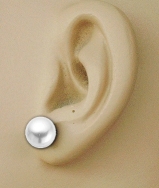 SWOON! 8mm Perfect AAA-Grade White Genuine Akoya Saltwater Pearls



Miori style carved bone with Genuine Opal, Pendant.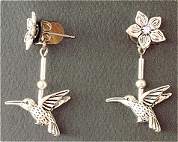 Dangle charms from earring backs.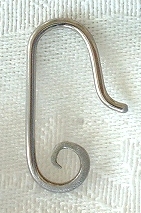 Change-able hook in larger 16 gauge Titanium.


Forged Titanium Cross with Niobium accent on Titanium Chain.



Forged Titanium Calligraphic Letters.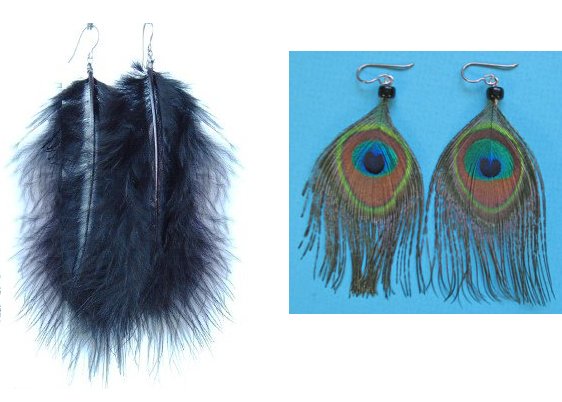 Awesome 6inch long feather earrings.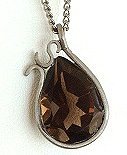 Smokey Quartz set in hand forged Titanium tension setting,



Genuine Prasoilite set in Gold Wirewrap.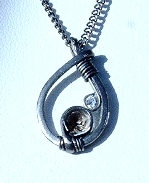 Smokey Quartz and CZ set in forged Titanium tension setting.



Order online, by mail, by email, or by phone.
Pay online, by mail, or by phone.

See My ORDERING Page for Details.



BACK TO TOP